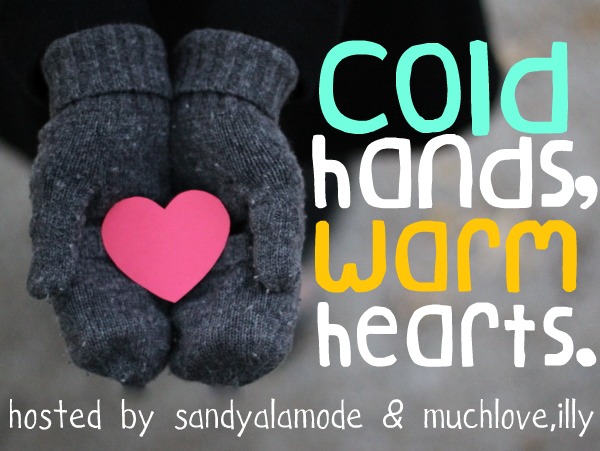 And was even more thrilled to get to know my partner,
Mandy
a little bit!
She seems like such a sweetheart & this girl has great taste & mad talent with a crochet hook!
Here's a little peek into what I received in the mail from Mandy...
Adorable Texas print (with a heart just where it belongs), vintage mustard coffee mug, & some sweet treats. Tucked away in the blue tissue paper, I found these:
Purple fingerless gloves! And the best part? They were made by
Mandy
! I am loving these little hand warmers & have been wearing them almost constantly :)
I think I'm all set for the winter season, what do ya think?
Check out more of Mandy's super cute crocheted gloves at her etsy shop,
here
. Thanks, Mandy!